What are your top 5 brand words?
Not sure?
Having a strong set of brand words, or words that describe your brand can keep you focused on sharing the right message.
Need help determining your brand words?
Here are some questions to start exploring potential brand words.
What are you known for?
What do you want to be known for?
What do people come to you for advice about?
What are the gaps in the marketplace that you can fill?
Once you have answers to these questions, think a bit about your brand mission, vision, and story.
Are there words and concepts that come up again and again?
What's the emotional component you want your brand to elicit?
Do you represent strength, grace, resilience, or something else entirely? 
With all these things in mind, you can begin to choose your top brand words and put them somewhere to review often.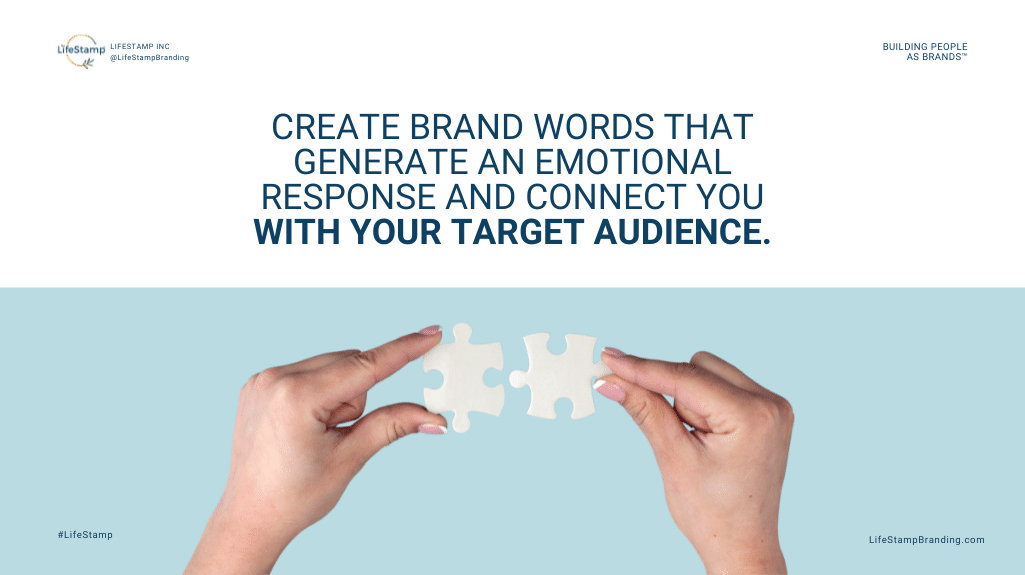 Still in need of assistance?
We have a brand words worksheet and master brand words list for you to download as you go through this exercise.
Grab them here now!
The worksheet will help you write down words for your:
Purpose
Mission
Vision
Values & Principles
Positioning 
…and more!
You will come out of this exercise with clarity around your brand.
Plus, you can use the words you select from this guide as your roadmap for building out each element of your brand again and again. Use it for reference anytime you create new assets and write new copy.
Ready to get started?
Grab your brand words worksheet and master list here!